Our artists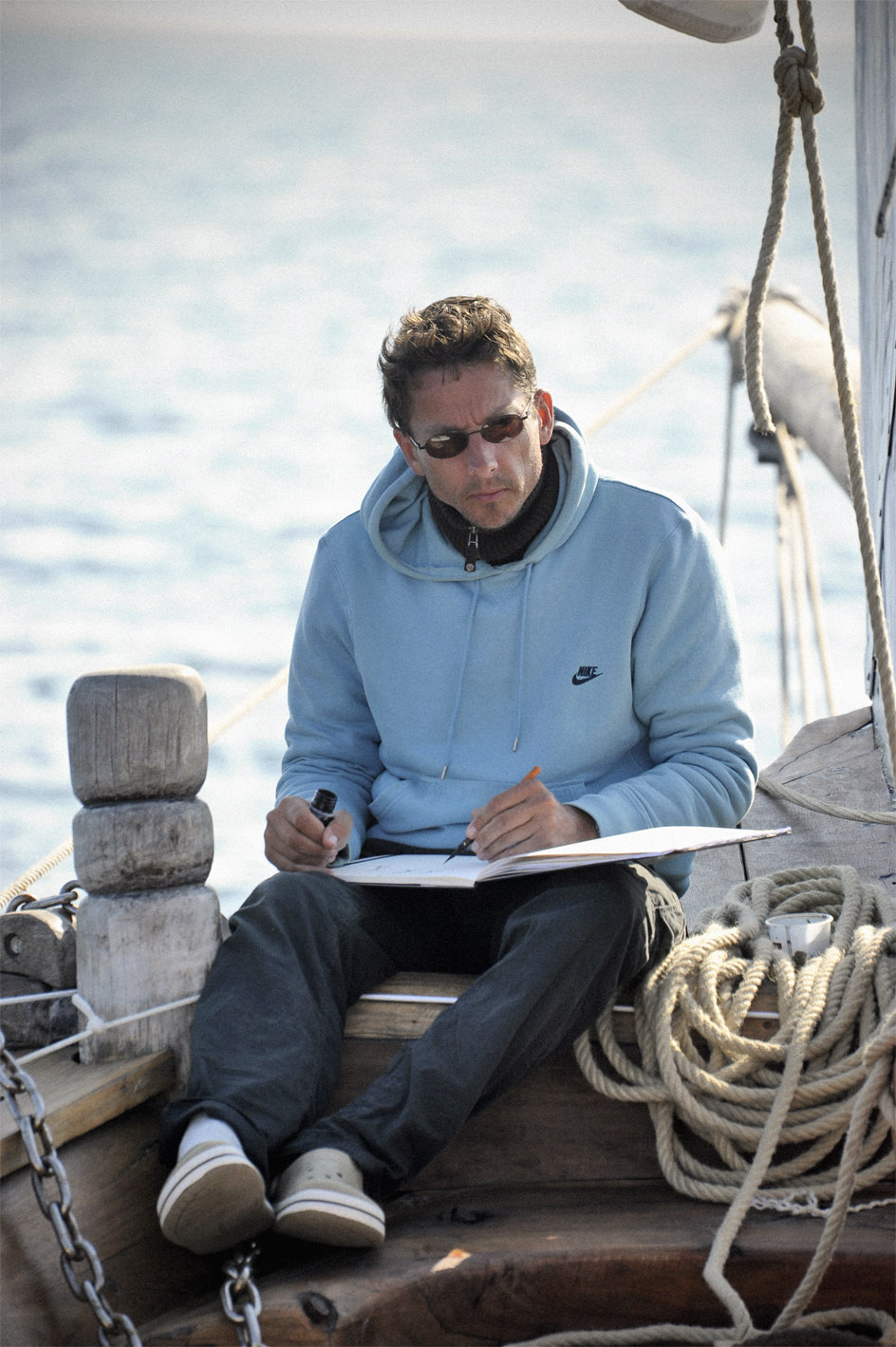 Reno
Marca
Reno Marca was born in Saint-Brieuc (Brittany) in 1972.
French independent drawer and illustrator.
Studied Interior design in Paris.
Travels all over the world with his mate Claire.
Site internet : www.reno-marca.com
Instagram: @renomarca
Reno Marca s'aventure par le monde aux côtés de sa compagne Claire, en faisant de leur vie un voyage aux vastes horizons, où leurs talents se répondent entre récits, aquarelles et photographies.
Le couple a édité plusieurs ouvrages, la plupart aux Editions de la Martinière (dont certains primés de nombreuses fois), et collaboré avec Asaf Avidan, Jean-Michel Lorain, Christophe Aribert ou Ushuaïa.
Ils travaillent régulièrement avec la presse et l'édition de voyage et œuvrent actuellement à des projets de films.
« Ailleurs et autrement »
"Vivant, saisi sur le vif de l'instant, Reno Marca est présent à ce qu'il voit, et peint comme il ressent. Tel un témoin de son temps et de ce qui le transcende justement, à travers tant de chemins, de rencontres, de cultures et croyances. Il excelle au moindre détail, splendeur déchue d'une ruine ou éclat d'un sourire fugace, comme au vaste flou d'un azur éthéré ou des dunes infinies. Et l'horizon d'un paysage dénudé vibre autant que la pagaille d'une rue animée. En tout moment et chaque endroit, son talent trouve une voie.
Car rien ne semble lui échapper, tant il se laisse traverser pour rendre à ce monde des traits et lavis empreints de poésie et d'humanité, en quelque lieu et visage que ce soient.
Il sait quand mettre la couleur ou la taire, jouer d'un trait d'ombre ou de lumière, cerner ou laisser vivre bien au-delà de l'esquisse.
Au moindre sentier et possibles détours, jusqu'aux déroutes de certains jours, le regard de Reno Marca demeure grand ouvert sur la beauté d'un quotidien même dérisoire, le charme du hasard, et le bonheur d'être au Monde de toutes parts.
Pour faire de l'aventure, un Art."
Séverine Plat-Monin