Our artists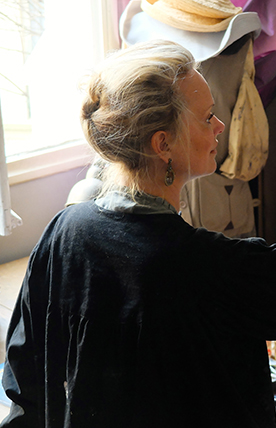 Laurence
Bost
Born in Lyon (France) in 1972
French woman artist
Travels all over the world
Exhibits since 2010
Laurence Bost has three children: Sixtine (born in 1994), Martin (born in 1996) and Joséphine (born in 2011).
In 2009 and 2010, she boards a french naval ship for exotic trips: from Singapore to Jakarta, through Lisbon, Brest or Peru and Colombia.
She also works with companies such as Vuitton in 2009 and Axa in 2011.
She exhibits since 2010, and as an exclusive in Galerie 26 (Paris) since 2012.
LAURENCE BOST : Between shadows and lights
Text written by Séverine Plat-Monin
Editions des Falaises
96 pages , 20 colour reproductions
Selling price : 19 €
> More details