Exhibitions/News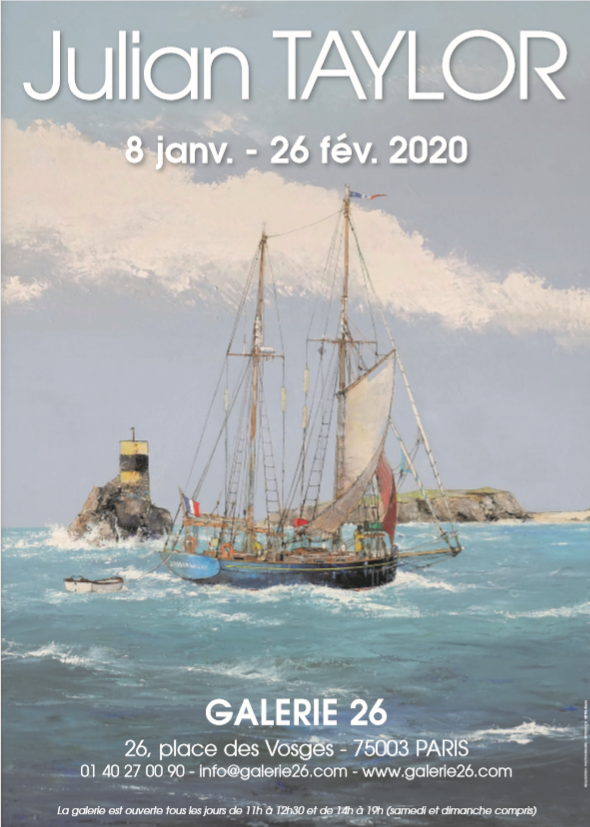 Julian TAYLOR
January 8th - February 26th 2020
Une poésie du quotidien - Parution du livre "Une poésie du quotidien", texte de Séverine Plat-Monin (Editions des Falaises).
Cliquez sur le lien dans la rubrique "ouvrages" de la page Julian TAYLOR du site de la Galerie 26.
Discover the artist
En 1985, la Galerie 26 ouvrait ses portes place des Vosges, sous ses mythiques arcades. Un an plus tard, Julian TAYLOR y faisait son entrée …
En 2020, fêter les 35 ans de la galerie avec la nouvelle exposition de Julian est comme un clin d'œil, un regard plein de tendresse sur le chemin parcouru …
Parution d'un nouveau livre, "Une poésie du quotidien", aux Editions des Falaises. Séverine Plat-Monin en a écrit le texte, juste et vrai, ainsi que le titre, « Une poésie du quotidien », qui résume à lui seul la démarche du peintre.
L'exposition des œuvres récentes de Julian Taylor aura lieu du 8 janvier au 26 février 2020. L'on y retrouvera les thèmes qui lui sont chers (campagnes et neiges du Périgord, d'Ubaye ou du Vercors, façades de Paris, marines et phares …) mais aussi des paysages d'Islande, peints au retour d'un petit périple en juin dernier, et des péniches à Conflans-Sainte-Honorine …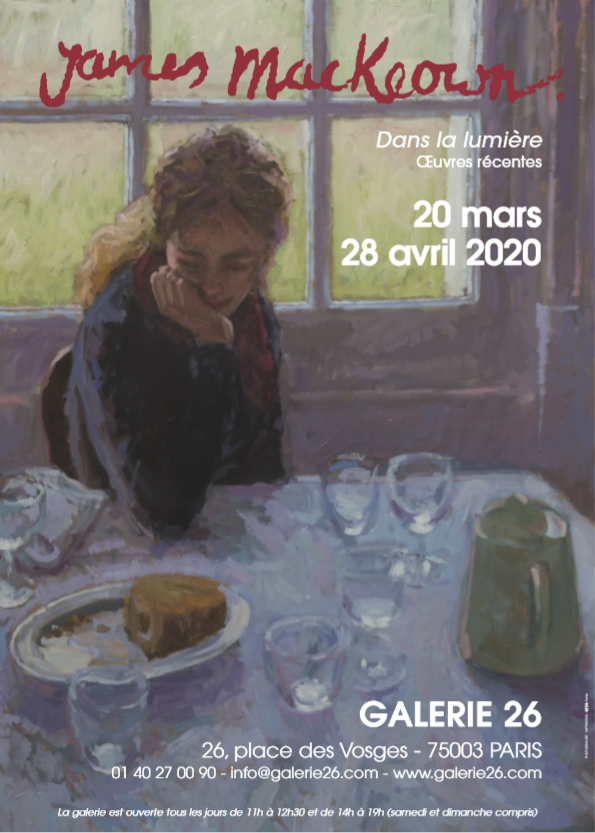 James Mackeown
From April 12th to May 12th 2019 - Into the light
Children at the beach, women at the window, snows,ways to the beach, streets of Paris ... We find the scenes of the daily life with the same enchantment in this new exhibition of James Mackeown at Galerie 26.
Discover the artist