Exhibitions/News
Séverine PLAT-MONIN, a very talented sculptor, had not exhibited her work for four years at the Gallery. In love with nature, captivated by animal art and faithful to her passion for birds, new creations were born from her hands (bamboos, bears, owls and flight of swallows, etc.) that you can admire at GALERIE 26 from March 8 to April 8.
During her years of sculpture workshops that she has been attending since adolescence, Séverine Plat-Monin will write: I have measured how much creating can be a breath, a salvation, a deep truth. A connection to the world, to what participates in being in its feelings, its spirituality.
There is in the bronzes of this artist so much depth and sincerity that this new exhibition is an event which will require, as you will see, a particular scenography in the presentation of the works. Thus, we hope that our gallery will be a bit like a setting full of poetry and lightness where you will find the purity of a golden barège, the gravity of a coppery brown, the luxuriance of bluish reds, the candor of fresh green...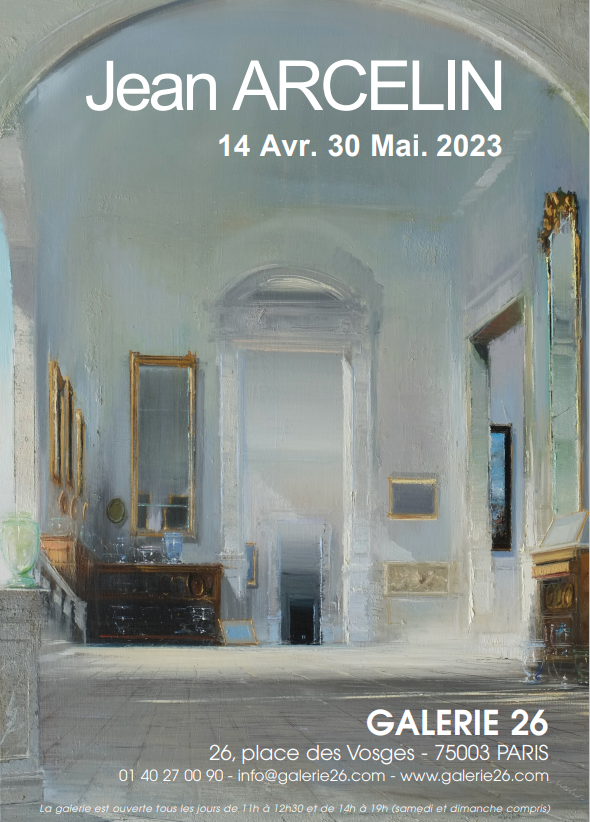 Jean ARCELIN
April 14th to May 30th 2023
Recent works - Oils on canvas
Publication of the book "Jean ARCELIN" at Editions des Falaises 2023.
Discover the artist