Exhibitions/News
In the morning, we work in the kitchen, the brioches and the strawberry shortcake parade through the oven, then we go to choose the wine. The children set the table outside in the garden, or we opt for a picnic. The meal stretches out in length, then comes the time for a nap ... It's a Sunday in the countryside or "The pleasures and the days", a new exhibition by Laurence BOST, which will take place from June 2 to July 2 at GALERIE 26.
"Les Plaisirs et les jours" is Marcel Proust's very first book, a collection of short stories and melodic poems. André Gide, long after, wrote that these first texts "already contained more than the promise of all the gifts to come".
What a great idea Laurence Bost had to borrow the title which sums up the universe of her painting, the simplicities and the beauties of nature. Because, as always, we follow her inspirations like so many paths traveled with her... With grace, but also with strength, she captures life at every moment, the beauty of a woman at the window, a child who is cooking, and always light… Light from Cap Ferret, from a studio or even a candlelit dinner.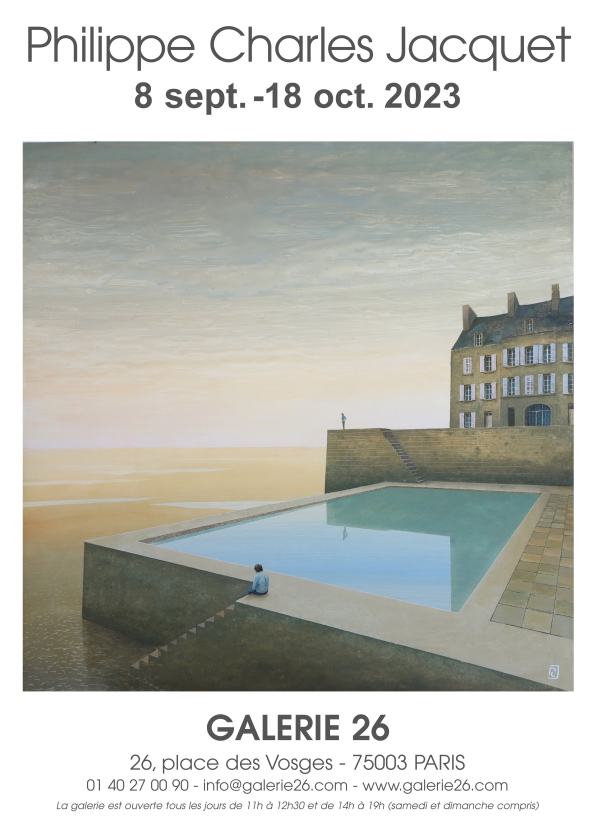 Philippe Charles Jacquet
September 8th - October 8th 2023
Recent works - Oils on wood
Discover the artist